This whole pandemic has been a doozy emotionally, but it's certainly provided time to try some new things. I made bread and picked up tennis. Patrick recorded some podcast episodes. Our friend and bandleader Tim bought an electric drum kit and started teaching himself to record.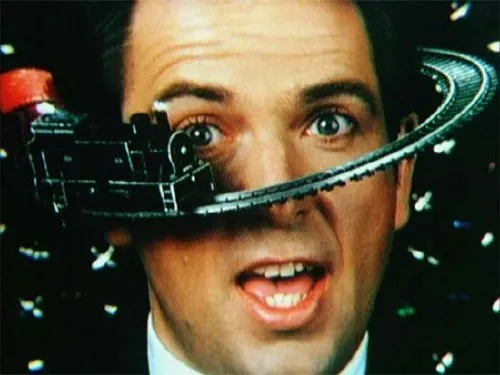 Tim's first solo project was a cover of Peter Gabriel's Sledgehammer. He shared the instrumental with us along the way, then Patrick begged to sing lead. I chimed in with some backing vocals.
As much fun as we had with the Adore You video, we know we had to do something different. The original Sledgehammer is one of the best music videos of all time; filming ourselves playing instruments at home again didn't feel like it would do justice.
This mutant face idea was the first thing that popped into my head. I was horrified and honored when the boys said they were into it. It was my first time doing anything with a green screen (cheap poster board taped on the wall). And the most involved video editing I've ever attempted in my life. There are a million things I would do differently knowing what I do now. But that's living and learning.
Enjoy the music video and the mutants. I apologize if this gives you nightmares. KM