Latest Song Blog
You and the Moon
There's something very ancient and mysterious about waiting for the moon. Read the story behind one of my first WeCreateNow songs and watch the new lyric video.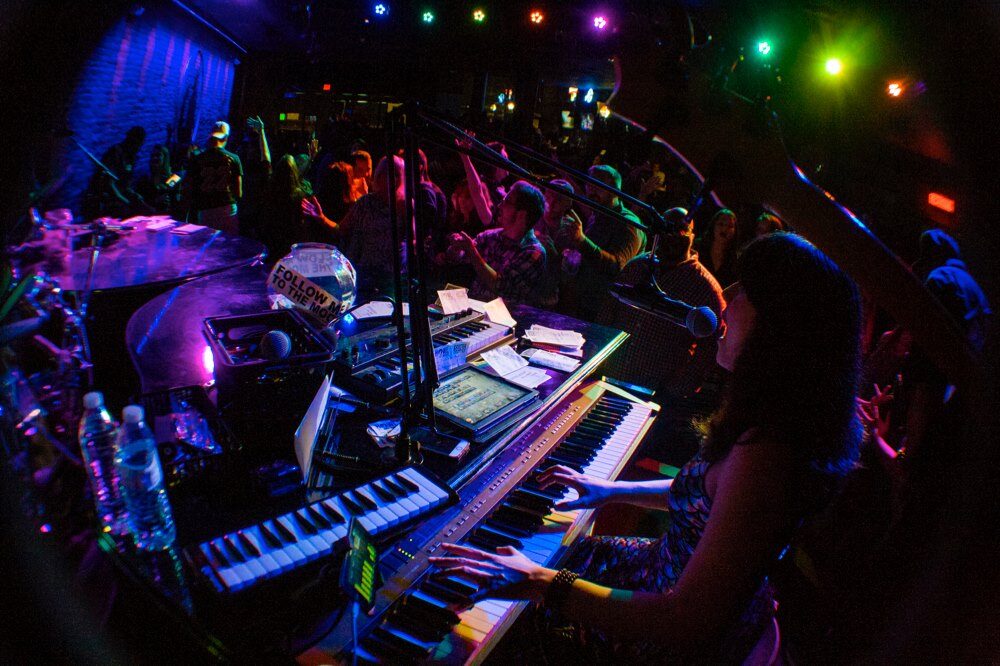 About Me (the short story)
My name is Kim. I'm a singer-songwriter-scribbler originally from Canada, now in Pittsburgh, Pennsylvania. By day, I work on songs to pitch to publishers and recording artists. By night, I entertain drunk people at a piano bar. Somewhere in between, I write about music, love, letting go, and my quest for immortality. Here's the long story, or at least, one version of it.
I'm completely obsessed with the power of storytelling. My songs tend to be snapshots of personal experiences; I often write to remember fleeting emotions, or as a way of figuring myself out. I strongly believe that creativity is inherently human, and that everyone can make amazing things – it just takes courage and the right spark. That's why I love to write with strangers, and I'm very open about sharing my creative process. I want people who hear my songs and see the stories behind them to feel fired up and excited to create their own art, whatever form it might take. It could be knitting, or computer programming, or something that hasn't been invented yet. In fact, I hope it hasn't been invented yet.
I share song ideas almost daily on YouTube and more elaborate blogs about once a month. You'll also find me writing haiku on Twitter, chilling with my cats on Instagram, and streaming mini shows from my living room on YouNow. I love connecting with creative people of all kinds, so say hello! Let's make something together.
WeCreateNow
We have a daily creativity club on YouNow! Every day, @wecreatenowproject shares an Instagram Story photo and asks you to comment with a creative caption. Then live at 11am eastern the next day, we draw one story prompt to use as the inspiration for
songs, poetry, and art of all kinds.